About DSH - Company History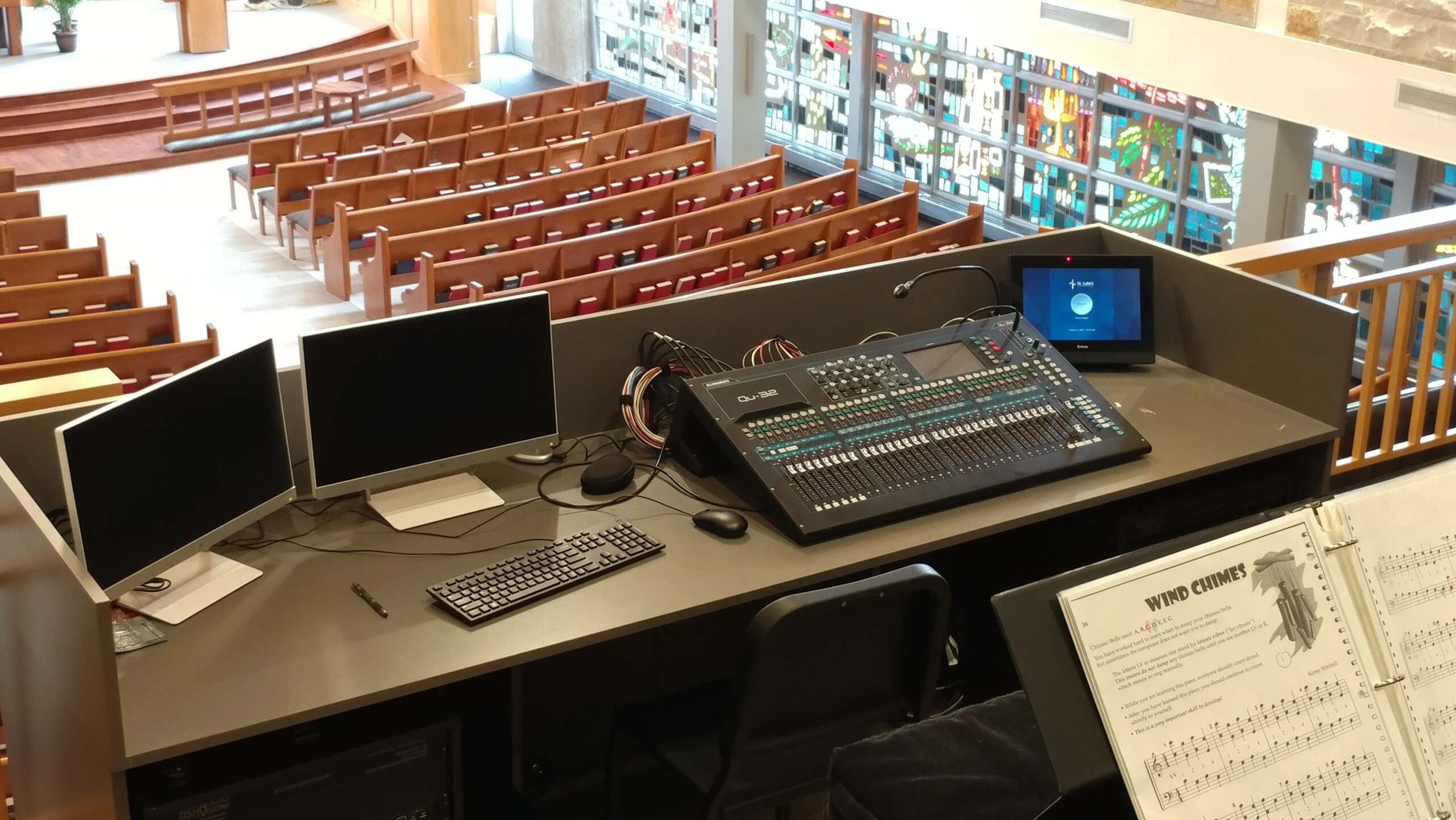 DSH Audio Visions LLC was established in November 2009 in a spin-off network relationship with Scott R. Riedel Associates in Milwaukee, WI. President David Hosbach worked directly under Scott Riedel as Lead Audio-Video Design Consultant for several years after spending the majority of his career in audio-video system design-build contracting and on the factory level. In May of 2010 DSH-AV was incorporated as a Limited Liability Corporation in the State of Wisconsin.
DSH Audio Visions maintains memberships in the NSCA (National Systems Contractors Association) and InfoComm. Both are leading trade associations for the audio-video installation industry, providing trade shows and educational opportunities that help us stay up-to-date with products, technologies, and installation practices.
At DSH Audio Visions we have the expertise to take on many types of audio and video projects: houses of worship, school athletic facilities and auditoriums, civic performance halls, and sports and entertainment venues.
However, our core business is focused on our specialty: working in "classic" liturgical reverberant spaces of all sizes. Examples are The Cathedral of St. John the Baptist, Charleston, SC; St. Francis Xavier Cathedral, Green Bay, WI; the Chapel of the Christ, Martin Luther College, New Ulm, MN; Peace Lutheran Church, Harford, WI; Atonement Lutheran, Milwaukee, WI; St. Luke's Lutheran, Waukesha, WI; First Presbyterian Church, Boise, ID; Christ Church Cathedral – Episcopal, Houston, TX (see our references for other examples, all of whom you are invited to contact).
DSH Audio Visions is nationally-recognized as a very-high-quality design consultation firm driven by a passion for helping the client "get it right" from concept to completion. Attention to detail with specific equipment lists and detailed conceptual drawings and bid packages, timely response to requests for information, state-of-the-art yet practical systems design, and an insistence on coming back to tune the completed audio system have become hallmarks which in many cases separate us from our competition.